Travel agency dedicated to business trips to grandes écoles
Universities and colleges, Supertripper is the professional travel agency which accompanies you for all your needs concerning your travels, in France and abroad.
Through our business travel agency, you can easily find the hotel closest to your school, book a flight to visit one of your students in Madrid or book a train ticket to participate in the Student in Paris.
Supertripper is a privileged partner of all the world leaders in reservations and professional travel.
Save money on your travel budget as a school manager.
Business trips to schools are subject to strong seasonality. We have created a fair, transparent and perfectly optimized business model for you.
No more hidden fees, ticket issuance fees and fixed costs when you don't make a reservation. Supertripper works on the principle of one subscription per active user. You have the option of adding as many users as you want to your business account. Billing (and therefore the business traveler's subscription) is only triggered when a reservation is confirmed. You can also create "guest" profiles which will not necessarily have access to the reservation platform, but which will receive all the information, if you are the one in charge of reserving the service.
Control your expenses thanks to optimized management of your school's travel costs
Designed to adapt to your professional travel organization habits, Supertripper provides you with automatic reservation control.
Travel policies to be personalized as you wish, frame bookings in relation to costs by city or country. Also choose the mode of transport that your users can book. You can apply them for one or more users depending on your preferences. Allow or disallow a certain type of expense for a specific panel of users.
On the other hand, an integrated validation system allows managers to validate reservation requests for your travelers, if you wish. You can therefore make your employees completely independent in their management of business trips, or even set up a reservation approval system.
Optimal visibility thanks to the centralization of reservations and invoices
The Supertripper solution is designed to offer you full visibility on business travel bookings made on behalf of your school. Our billing model includes the ability to manage different cost centers.
In order to provide you with clear invoicing, all expenses incurred are centralized on a bi-monthly invoice. Details of reservations are available online. They are also detailed in a document attached to the invoice. Now you can forget about advances and expense reports, lost receipts or even lengthy reimbursement procedures.
Flexible organization of professional school trips thanks to the creation of "guest" accounts
You will probably have to work with external speakers or to book train journeys for your students within the framework of fairs. For this kind of temporary need and in order to offer you continuity of service, Supertripper allows the creation of "guest" accounts linked to your company account. These are temporary profiles who can have access to the platform, and therefore book professional travel services. You can also make reservations for them, if you prefer to do it for them. Once the deadline has passed, the profile is automatically deactivated. You keep a clear follow-up of this type of expenditure without taking any security risk for your account.
More peace of mind thanks to our business travel insurance
and our professional customer service
As part of a business trip, you should be able to count on the help of a professional in the event of an unforeseen event. Supertripper offers a range of travel insurance for serene business trips.
Allows you to cancel your flights if necessary, up to 24 hours before your departure time. This insurance works regardless of your reason for cancellation.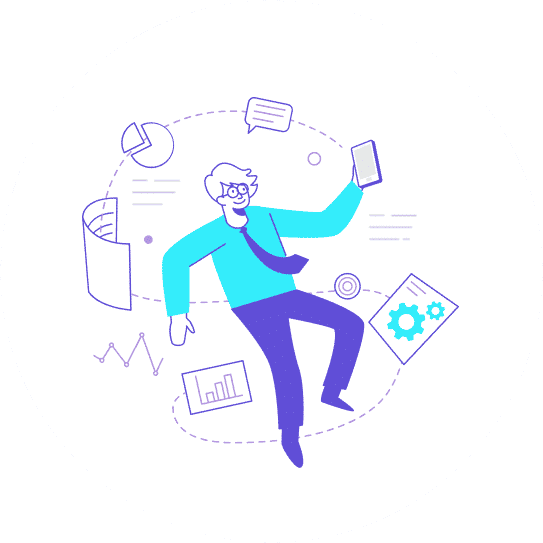 Insurance designed in partnership with Europe Assistance. This multi-risk insurance has been specially designed for the business traveler and covers maximum costs.
And of course, each user who has access to the Supertripper platform can benefit from personalized support if needed before, during and after their trip by chat or by phone 7/24.
Management of business travel for the grandes écoles
The new generation business travel agency